If you're a digital artist using Procreate, you know that having the right brushes can make all the difference in your creative process. Etsy is a fantastic platform where you can find a plethora of unique Procreate brushes created by talented artists (like us for example). In this guide, we'll walk you through the steps to download Procreate brushes from Etsy so you can enhance your digital artistry.
Finding the Perfect Procreate Brushes on Etsy
Before you can download Procreate brushes, you need to find the ones that suit your style and needs. Etsy offers a wide range of brushes, each with its own distinct qualities. You can browse through different categories, such as watercolor, calligraphy, or texture brushes, to find the perfect fit for your project.
Step 1: Create an Etsy Account
To get started, you'll need to have an Etsy account. If you don't already have one, visit Etsy's website and sign up for a free account. This account will allow you to make purchases and keep track of your downloads.
Step 2: Browse Procreate Brushes
Once you're logged in, use the search bar to look for "Procreate brushes." You'll be presented with a variety of options. Click on the ones that catch your eye to learn more about them. Check out our shop offcourse!
Step 3: Make Your Purchase
When you find the perfect Procreate brush set, click on it to view the details. Ensure that the brushes are compatible with your Procreate version. After reviewing the information and checking that the brushes meet your needs, click the "Add to Cart" button.
Step 4: Checkout
Go to your cart by clicking the shopping bag icon in the upper right corner of the screen. Review your order to make sure everything is correct. Then, click "Proceed to Checkout." Follow the prompts to complete your purchase, including providing payment information.
Step 5: Download Your Brushes
After your purchase is complete, you'll be redirected to a confirmation page. You'll also receive an email with a download link. Click on this button to initiate the download.
Step 6: Install Your Brushes in Procreate
If the email doesn't work or you can't find it:  
Vistis Etsy.com on a browser on your iPad.
Go to Your account, then Purchases and reviews.
Find your order.
Click Download.
tap it on your iPad to install it in procreate.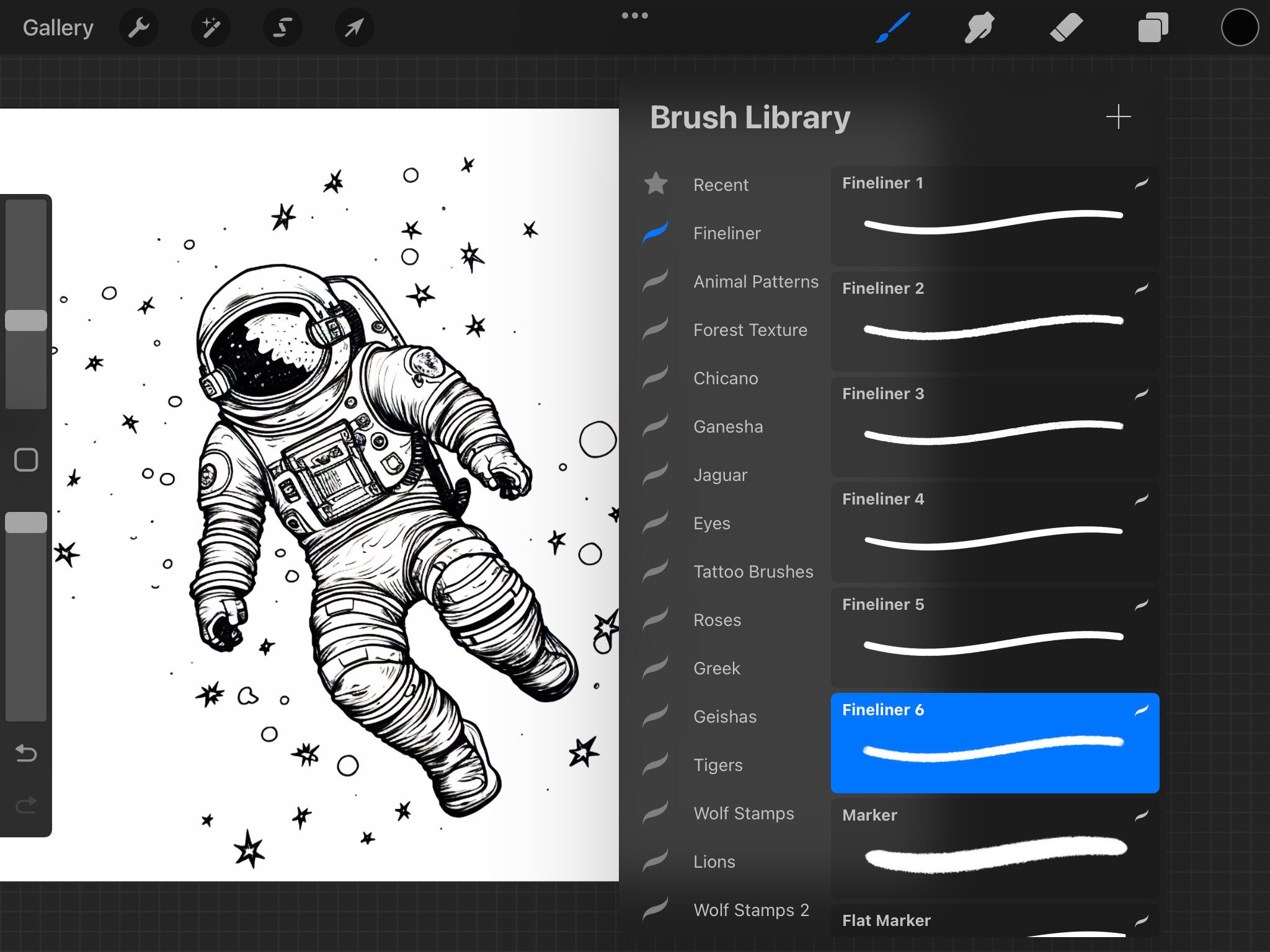 Enjoy Your New Procreate Brushes
Congratulations! You've successfully downloaded and installed Procreate brushes from Etsy. Now you can unleash your creativity with these unique tools in your digital art projects. Remember to support the talented artists on Etsy by leaving reviews and sharing your artwork created with their brushes.In conclusion, Etsy is a fantastic resource for enhancing your Procreate toolkit with a variety of brushes. By following these simple steps, you can find, purchase, and download Procreate brushes from Etsy hassle-free. Happy creating!